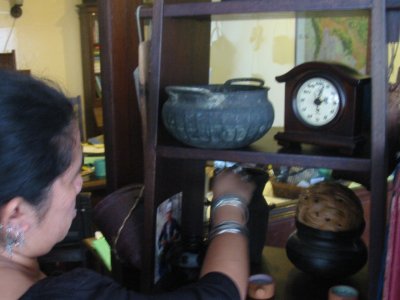 Good craft work is hard to find!


Although mass-produced crafts are commonplace in Thai markets it is increasingly difficult to find original work uninfluenced by the tourist market. Following her grandmother's interest, Nim has been collecting materials for over 20 years.
Nim's bracelets are Lao silver, made from old French coins.